Pedodontics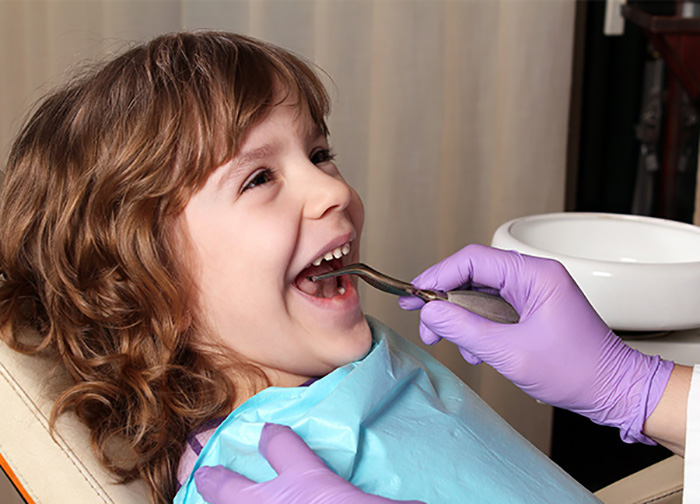 Our professional team mostly consists of pedodontic specialist with longtime experience in dedicated work with children of all age. We are also the only private specialized dental practice for children.
For us children are very special patients whose trust is really hard to get, but once made it is imperishable and extremely important for health of your child.
We make an effort with lots of patience and understanding in work with scared and uncooperative children who have bad experiences with former dentists. Usually dentists do not have time or knowledge to work with children. This is why pedodontic is specialized field of dental medicine and not everyone knows how to treat primary teeth or knows how to approach each child.
Preventive methods have priority in pedodontics such as fissure sealing, topical fluoridation etc. Minimal invasive painless treatments are performed in our clinic with modern devices for decay verification (KaVo DIAGNOdent® pen), modern materials (VOCO Ionofil, GC Fuji IX, Filtek Supreme…) micropreparational burs ( Komet®) and systems (Sonicflex 2003L®, NSK®micro).
We cure primary teeth professionally, without improvisation, with modern adhesive and remineralizating materials in order to maximally save tooth tissue. We also pay special attention to individual and psychological approach to each child giving him/her time to relax in the dental office, time to explain every procedure and provide comfortable and painless treatment.

Dental examination

Ultrasonic minimally invasive dentistry

Air abrasion minimally invasive dentistry-before

Ultrasonic minimally invasive dentistry-after

Dental examination at age of 1 year

Prophylactic cleaning and polishing

Dental preventive check up

Fluoridation and controls